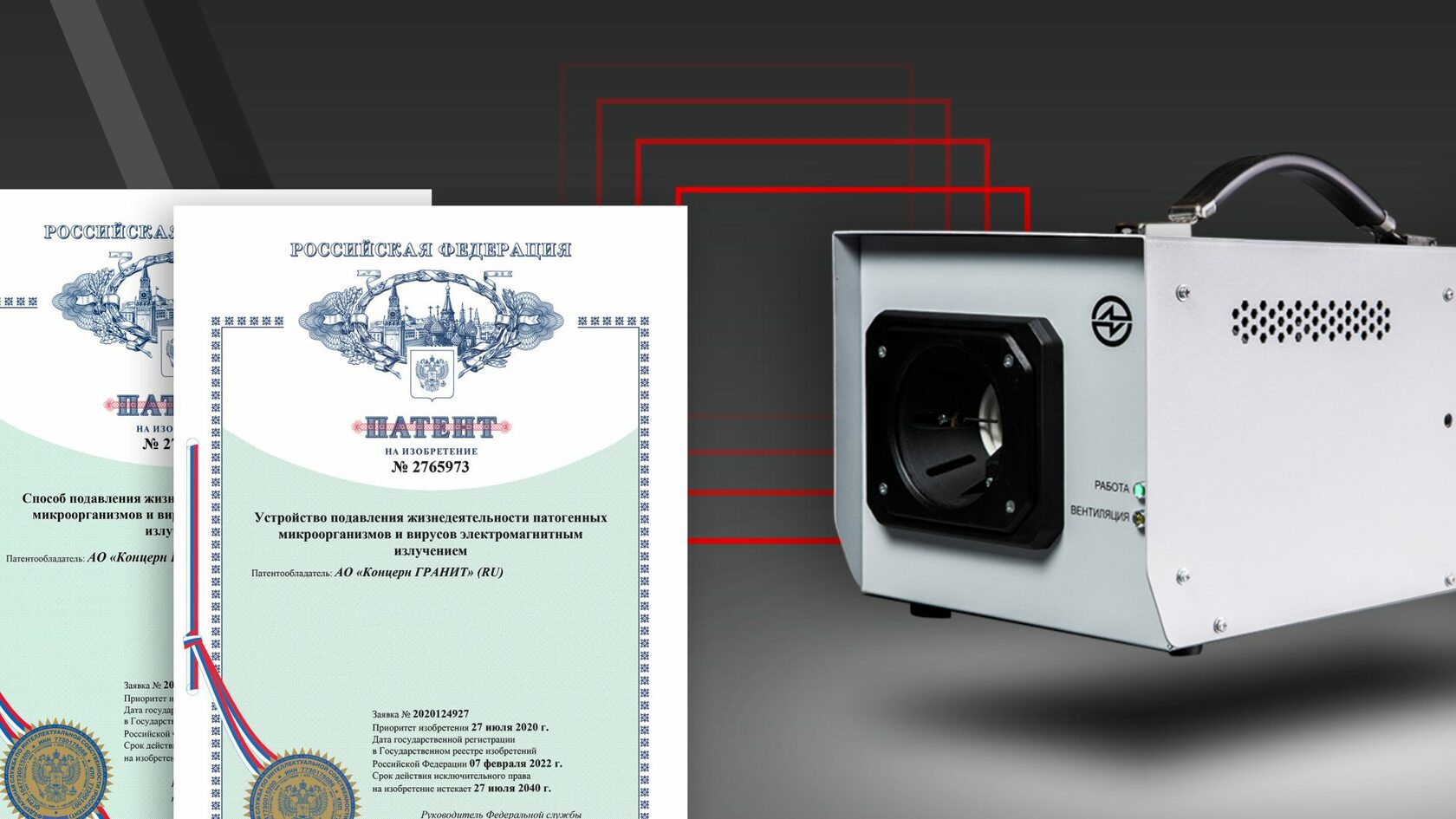 The method of suppressing the vital activity of pathogenic microorganisms, viruses by electromagnetic radiation, discovered by scientists of the Scientific Center of the GRANIT Concern, is officially recognized as an invention and registered by Rospatent. Thus, the Federal Service for Intellectual Property has confirmed the innovativeness of the technological solution used in the TOR device.

A package of evidence on the effectiveness of the deactivation method against certain pathogens including SARS-CoV-2 with the possibility of simultaneous therapeutic effects on groups of people in the same room or in an open space was provided to obtain the patent.

The influence on a biological object is carried out in the terahertz and sub-terahertz ranges with a pulse repetition rate from 100 Hz to 150 Hz at the level of natural electromagnetic background values.
In a pandemic, the virus is constantly mutating. When new strains of coronavirus appear, specialists of the Scientific Center of the GRANIT Concern need from three days to two weeks to update the spectrum.

The descriptive documentation for the invention indicates that it can be used in medicine, veterinary medicine, agriculture and for therapeutic effects on various biological objects in the treatment of inflammatory and viral diseases, postoperative complications in humans and animals, as well as for disinfection of objects, premises and decontamination of agriculture.

The issued patent certifies the exclusive right of the Russian GRANIT Concern to advanced technology to suppress SARS-CoV-2. The TOR device has already been put into series production and is actively used in various regions of Russia, preserving the health and life of people during the coronavirus pandemic.